Discover the newest tire technology and innovation.
SEMA SHOW opened grandly in Las Vegas USA on October 31, 2023, attracting tire manufacturers, suppliers and industry professionals from all over the world. As one of the largest tire exhibitions in the world, it brings together many well-known tire brands and manufacturers, providing exhibitors with a platform to showcase the latest tire technology and innovation, and also providing experts and enthusiasts in the industry with a platform to understand and explore the stage of tire industry.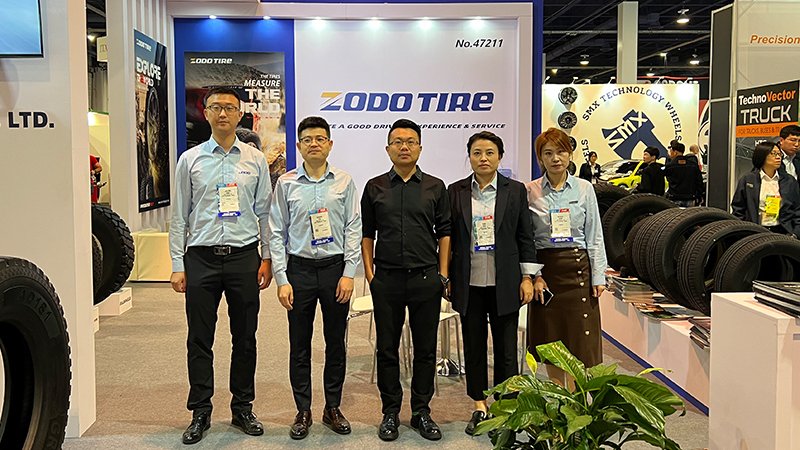 At this exhibition, ZODO Tice Co.,Limited will bring its house brands GRENLANDER, ILINK, FRONWAY, ZMAX, ROCKBLADE and GOLDSHIELD. The products include high-performance tires, all-season tires, all-terrain tires, winter tires, new energy tires, truck and bus tires, etc., with novel pattern designs and high-end technologies to meet different vehicle and driving needs.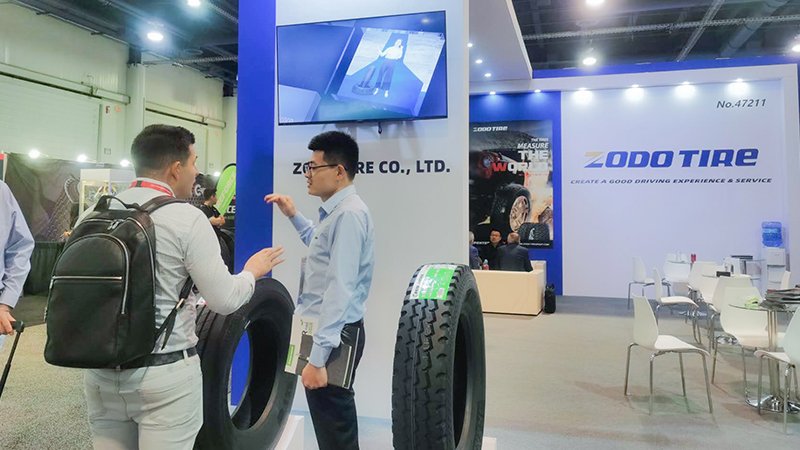 During the exhibition, visitors can experience various tire products in person. By understanding the tire pattern structure design, you can feel the performance of different tires under different road conditions and compare the performance differences between various series. At the same time, the company also provides professional consultation and suggestions to help consumers choose tires that suit their vehicles and driving habits.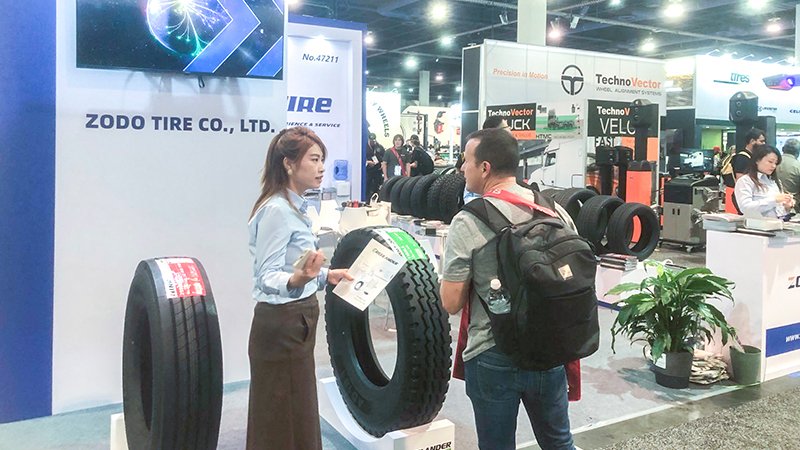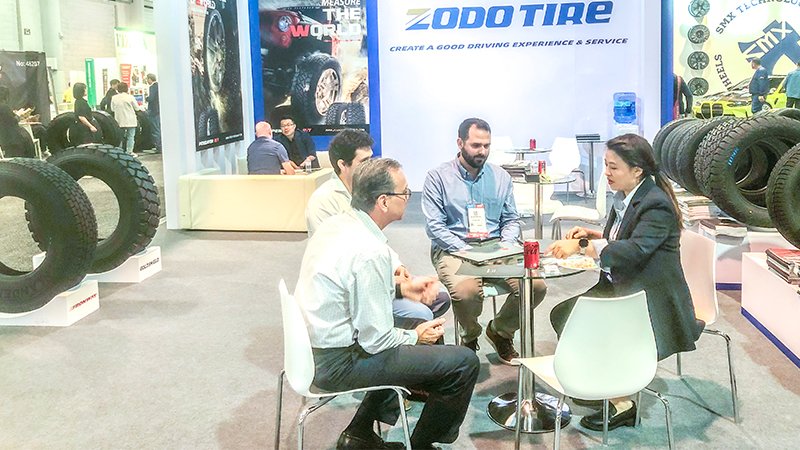 In addition to displaying the latest tire products, the company shares experience and insights with experts and professionals in the industry. Discuss sustainable development areas such as tire manufacturing technology, tire safety, and tire performance testing, promote cooperation and exchanges within the industry, expand the global market network, and lay the foundation for future cooperation and development.
Overall, the SEMA SHOW tire exhibition brings new opportunities and challenges to the tire industry. ZODO Tire Co.Limited showcases the latest tire technologies and innovations to meet consumer demand for high-performance, greener and smarter tires. In the future, we will further expand the "WONDERFUL" map of righteous tire globalization in terms of innovative research and development, brand promotion, market planning, etc.!